Home
Login Form
Register Form
Quick Sands Rąbka - Goat Hill
Quick Sands Rąbka
See the Moving Dunes – the Polish Sahara desert, how it devours the seaside forest. Moving Dunes by the Polish sea are one of these places in Poland that you just have to see. Goat Hill – Summer residence for rent – is a perfect base for those trips to quick sands near Leba. The sand dunes that are on the Słowiński Park Narodowy /The Slovinski National Park/, because of its desert-like character, are also called "the Polish Sahara desert".
This incredible and unique scenery is only 6 km from Leba, so 20 km from Goat Hill, if you travel by car or 16 km by bicycle. If you take a car, the distance of 3, 5 km in the beginning of the route goes on picturesque forest roads by the seaside, then you go on a rather solitary tarmac road, running through a forest and seaside meadows towards Nowęcin and Leba. The way that Goat Hill, our summer residence, is situated gives you a perfect chance to go to this land of sand, wind and water, that is to the Quick Sands near Leba.
How to get there
You can get to Leba by car or bike. From Leba you need to follow the red route that starts at the railway station towards Rąbka. You can get there on foot (2,5 km), by bike, car or and off-road car running there in summer time from Leba.
Rąbka is an important post in our trip – it is there that at the end of the World War II German armies were testing the V1s, long range missiles, and then V2 that were supposed to be used for the attack on USA.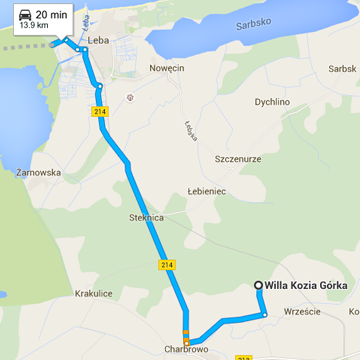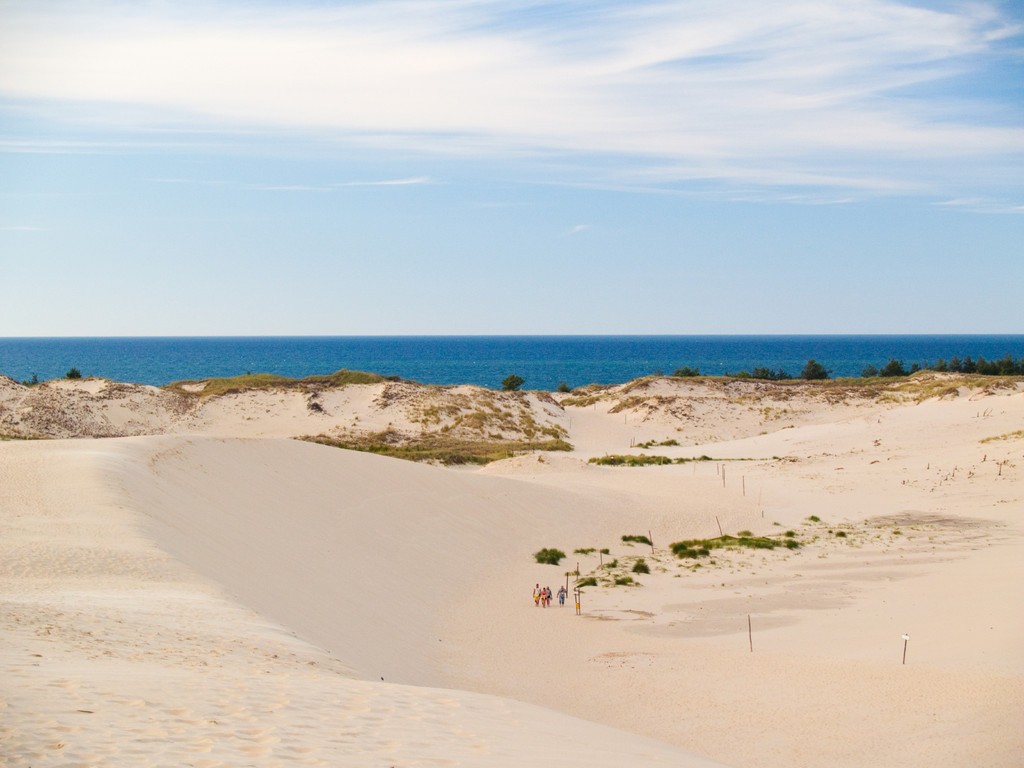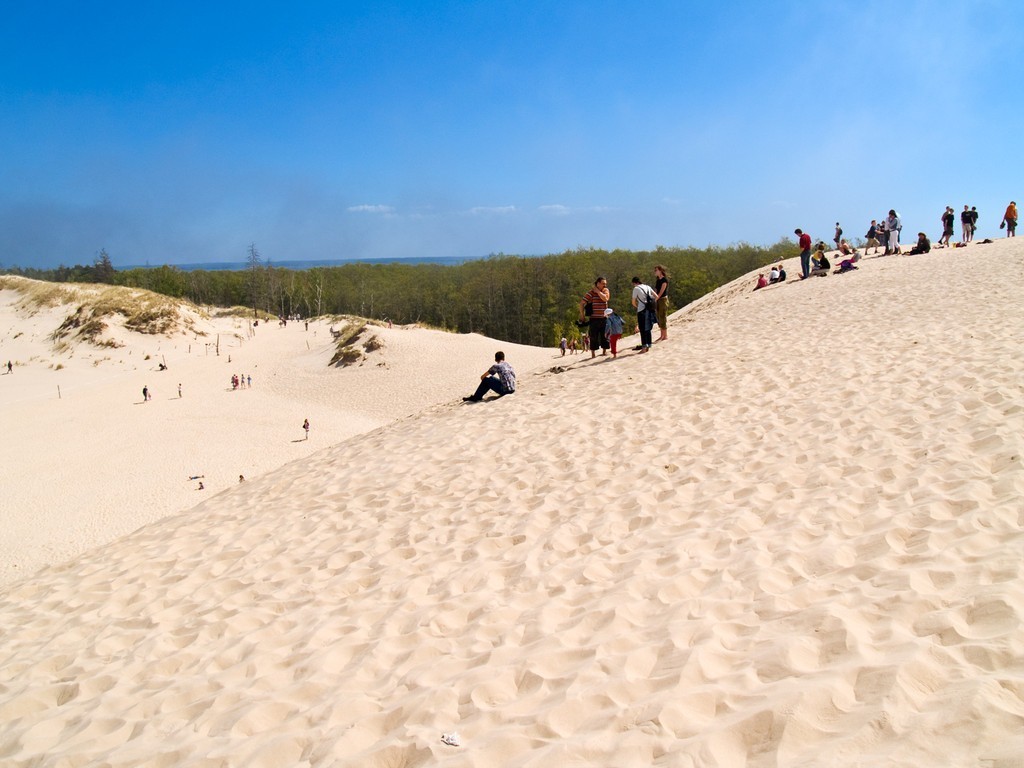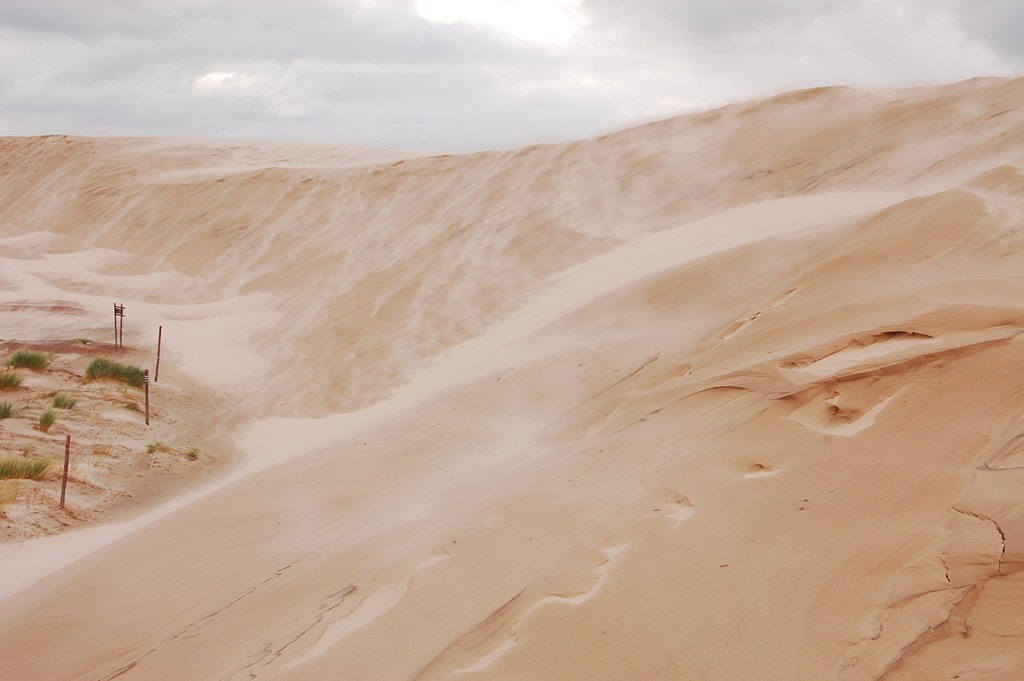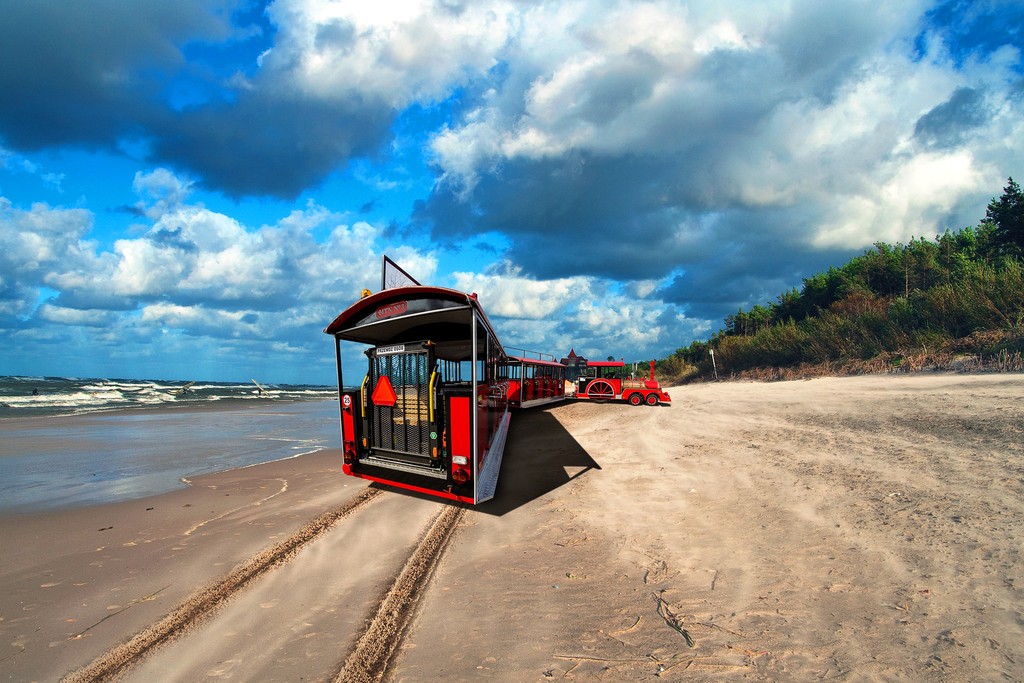 Photos: www.wydmyruchome.pl
What's next?
The next stage is a 6-kilometre-road by the shore of Lebskie lake – you can walk, ride a bicycle (you can rent a bike on the spot) or rent a golf cart (called 'meleks' there). You will see the first signs of something peculiar there – a forest being buried by the sand from the dunes. The trees try to get away from the sand for a time, but then they give up and all you can see is dead cancerous stumps.
Finally we get to the end of our trip – and we are in awe – wherever your eye can reach there is the desert… The travelling dunes, as the wind moves them, travel at 3-10 metres a year, devouring the forests. Lacka Gora at 32 metres above sea level is the highest sand dune and you must climb it to see a breathtaking view. You can get from there to the seashore and to the seaside beach. When you are filled with the impressions from the climb and the views, you need to go down – you can divert the return trip and walk by the beach to Leba (about 8 km).
Info: www.leba.pl